Archives by date
You are browsing the site archives by date.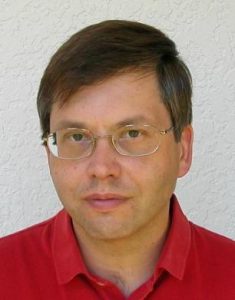 The federal government has awarded $11.6-million to the Wavefront Wireless Innovation Society of British Columbia as one of the winners of the 2010 competition for National Centres of Excellence – Centres for Commercialization and Research (CECR). Of the seventeen CECRs funded since 2007, Wavefront is the first one that is devoted to wireless technology. Professor […]
Congratulations to Professor Purang Abolmaesumi, who received the Canada Research Chair in Biomedical Engineering. He uses real-time ultrasound imaging to diagnose prostate cancer and to monitor patients during treatment. His research could lead to the development of new diagnostic and therapeutic tools. Full Story from UBC Public Affairs.
Recently graduated PhD student Orçun Göksel won the WAGS/UMI Innovation in Technology Award for his doctoral dissertation. The Western Association of Graduate Schools (WAGS) and University Microfilms International (UMI)'s Innovation in Technology award is given either to a master's thesis or to a doctoral dissertation and is intended to recognize the innovative application of technology to scholarship. WAGS […]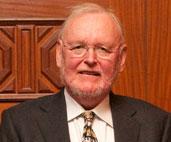 Dr. Ken Spencer will be inducted as a business laureate of British Columbia Hall of Fame in May 2011. Spencer graduated from UBC in 1967 with a BASc degree in electrical engineering and a PhD in 1972. The business laureate recognition honours Spencer's business acumen as well as his sense of social responsibility. Spencer, the […]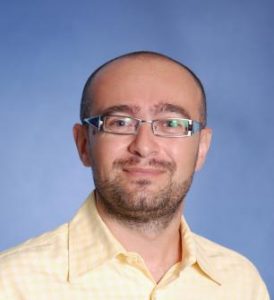 Prof. Matei Ripeanu together with Mike Wilde (Mathematics and Computer Science Division, Argonne National Laboratory) and Dan Katz (Computation Institute, The University of Chicago) have received major funding from the U.S. Department of Energy ($2,000,000 for the 2010-2013 period). The project "ExM: System support for extreme-scale, many-task applications" will investigate the technical advances required to execute […]
Min Chen, Post-Doctoral Fellow in Electrical and Computer Engineering, won the award for Best Paper at the 5th International Conference on Heterogeneous Networking for Quality, Reliability, Security and Robustness in 2008. The conference, held in Hong Kong, was focused on the design and implementation of large-scale wired and wireless networks and distributed systems.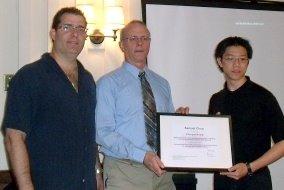 Samuel Chua won the 2009 ALS Society of B.C. Excellence in Engineering Design Award. The $5000 prize was given to Chua for his project Automated Speech Recognition and Intelligibility Enhancement System with BiPAP Assisted Breathing. The award selection panel selected his project for its potential to improve the quality of life for those living with […]
ECE students and members of the Electric Car Club: Andrea Luk, Ricky Gu and Harshul Srivastava took a UBC Engineering tradition and gave it a twist. Every year engineering students complete a prank involving a Volkswagen Beetle. This year, ECEECC members turned a 1972 VW Beetle into an electric vehicle. The vehicle was purchased in working […]
Roee Diamant, a Doctor of Philosophy in Electrical and Computer Engineering (PhD) student, was awarded the Vanier Canada Graduate Scholarship for his research on Underwater Acoustic Communication Networks. The Vanier Scholarship offers a significant financial award to assist doctoral students with continuing their studies. The scholarship is valued at $50,000 a year for up to […]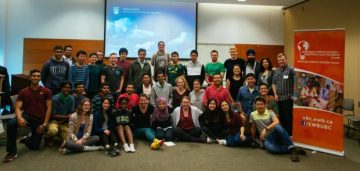 Engineers Without Borders invests in people to create systemic change both here in Canada and in Sub-Saharan Africa. We support innovative African startup businesses, encourage sustainable global service delivery, and are transforming the role of tomorrow's engineer, with a view towards greater social impact. The Engineers Without Borders UBC Chapter is a launching pad for ideas […]