Archives by date
You are browsing the site archives by date.

On its 100th Birthday, IEEE Vancouver Section honoured its most influential contributors. Centennial awards distinguished members who have been influential in the development of Canadian technology, keeping the Vancouver Section or the IEEE vibrant and flourishing. The contributions of four Professors with the Department of Electrical and Computer Engineering were acknowledged. Professor Emeritus Hermann Dommel was […]
Congratulations to Zahra Ahmadian, a PhD candidate working with Dr. Lampe, who recently received the Google Anita Borg Scholarship. Through this scholarship, Google hopes to encourage women to excel in computing and technology and become active role models and leaders. Anita Borg believed that technology affects all aspects of our economic, political, social and personal […]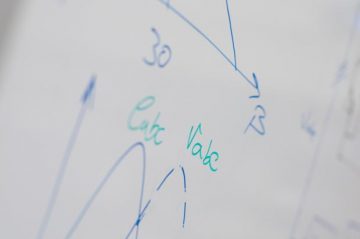 Fariborz Musavi, Wilson Eberle and William G. Dunford won the First Prize Paper Award from the IEEE Industrial Applications Society Industrial Power Conversion Committee for their paper: A High-Performance Single-Phase Bridgeless Interleaved PFC Converter for Plug-in Hybrid Electric Vehicle Battery Chargers. In this paper, several conventional plug in hybrid electric vehicle charger front end AC-DC converter topologies are […]
Runners up at the EECE 375/474 Project Fair, Group 6, designed technology for a smart parking lot. Here are group members Zetong Zhang, Kevin Leu, Jacky Cheung, Usman Muhammad and Justin Bisal talk about their project: "This project is a prototype of a smart parking system. Our final product is the combination of Software Engineering, […]
The Nojeh Nanostructure Group investigates the effects inherent to reduced scales and dimensions, such as the strong presence of quantum phenomena, to develop innovative devices and applications. This research group is particularly interested in how electrons and photons behave in nanostructures and interact with each other in them. Often they see unexpected effects that are […]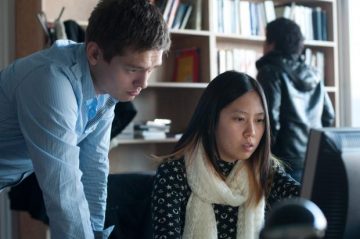 Congratulations to the UBC IEEE Student Branch for receiving the George Armitage Outstanding Student Branch Award in recognition of their extraordinary achievements. This award will be presented at the IEEE Canada Annual Student Congress in Mississauga, ON to be held Sept 16-18, 2011. More information on the George Armitage Outstanding Student Brach Award can be found here.
First Place at the EECE 375/474 Project Fair went to Group 7 for their design of a Medical Dispenser. The group, made up of Edgar Cave, Farhad Nazem, Usama Khan and William Huang talk about their project: "For our EECE 474 [Instrumentation and Design Laboratory] project we were given the task of designing an […]
Thank you to everyone who made it out on Friday August 6th for the EECE 375/474 Project Fair. The day was a success with great projects and presentations given by all groups. A special thank you to the judges, Purang Abolmaesumi, Parham Yaghoobi and Jamil Karim, who had the difficult task of selecting winners. After careful deliberation […]
"Collaboration is fundamental to success," says Professor Peter Lawrence proudly. After 37 years in the Department of Electrical and Computer Engineering (ECE), Lawrence counts faculty from 10 different UBC departments, numerous industry collaborators and thousands of students — both undergrad and graduate — as essential to his success. Driven by his interest in improving the […]
During the spring this year, 19 ECE students travelled to Germany as part of the IEEE Germany Trip hosted by the IEEE Student Branch – UBC Chapter. We visited technological companies and universities such as Vodafone, ABB, Vossloh Kiepe, Bombardier, GE, BMW, and the Cologne University of Applied Sciences. While touring company facilities, we were […]