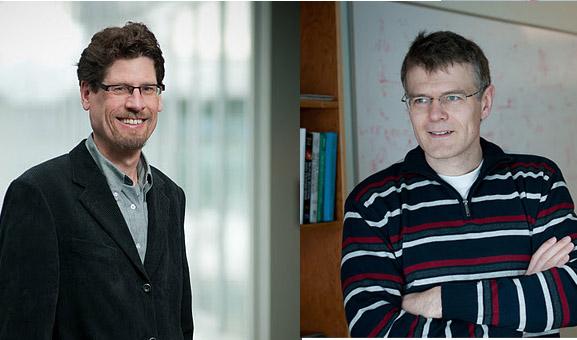 Dr. André Ivanov, Electrical and Computer Engineering Department Head, will be inducted a Fellow of the Engineering Institute of Canada for his exceptional contributions to engineering in Canada. Ivanov is an expert and innovator in the field of the design and testing of very large scale integrated (VLSI) circuits. His achievements have led to numerous new and advanced technologies that have greatly impacted the shape of VLSI test technology processes worldwide affecting the entire semiconductor industry.
Dr. Robert Schober was elected fellow for his outstanding contributions to the field of wireless communication. In particular, he has made several pioneering contributions to the theory, design, and application of signal detection in fast fading channels, space-time coding, widely-linear processing, and ultra-wideband signalling.
Established in 1887, the EIC is Canada's federation of engineering societies committed to engineering for a prosperous, safe and renewable Canada. The 12 member societies in the federation include: IEEE Canada, Canadian Nuclear Society, Canadian Dam Association, Canadian Geotechnical Society, Canadian Society for Bioengineering, Canadian Society for Civil Engineering, Canadian Society for Senior Engineers, Canadian Society for Chemical Engineering, Canadian Society for Mechanical Engineering, Canadian Society for Engineering Management, Canadian Medical and Biological Engineering Society, and Canadian Maritime Section of the Marine Technology Society.