Archives by date
You are browsing the site archives by date.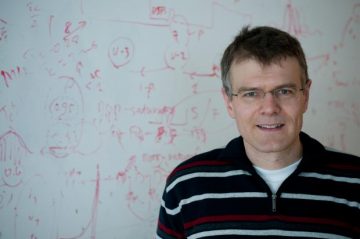 Robert Schober was awarded a 2011 Steacie Memorial Fellowship. Schober's many theoretical and applied discoveries have helped set new standards for the wireless industry. Dr. Schober's latest research efforts build on the growing trend towards designing co-operative wireless networks. This challenges traditional approaches to network design, which assume communication can take place only between specified […]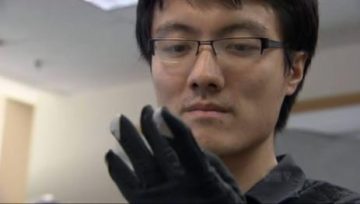 Researchers at the University of British Columbia have developed a voice synthesizer that allows people to speak by simply moving their hands. Johnty Wang, a master's student in electrical and computer engineering, is part of a team creating the Digital Ventriloquist Actor, or DiVA – a pair of special gloves equipped with 3D sensors that […]
Kaizen Biomedical's MobiChill, took first place and the people's choice award at the Enterprize Canada National Business Plan Competition. Congratulations to the team brought together in APSC 486/New Venture Design: Annelies Tjebbes (ECE), Neal O'Grady (MECH) and Mayank Kalra (MECH), and Sauder School of Business students Derek Li, Jennifer Vlasiu and Stephanie Wilson.
The ECE Graduate Student Association supports students by providing professional development and social activities. The ECEGSA Executive organizes activities and services for the benefit of ECE graduate students. These include orientation for new students, a weekly Afternoon Social Break, an Industry/Student Networking Night, and many other workshops and events. The ECEGSA welcomes all ECE graduate […]

Samantha Grist (PhD candidate) and Greg Reynen (MSc candidate) took first place in the ECE Three Minute Thesis competition this week. Samantha and Greg along with Rindra Ramamonjison will go on to represent the Department in the Faculty heat on Wednesday, February 15, 1pm. MASc:1st – Greg ReynenTitle: Enhancing MEMs Sensors with Mode LocalizationSupervisor: Edmond […]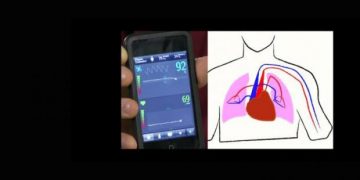 Grand Challenges Canada announced today UBC's Dr. Walter Karlen is a Rising Star in Global Health—an innovator dedicated to improving health in the developing world. As a Rising Star, he will be awarded a $100,000 grant to further develop his innovation, the Camera Oximeter.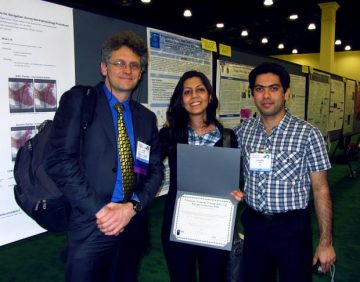 ECE researchers received the prestigious Cum Laude best poster award in Ultrasonic Imaging, Tomograpy and Therapy at the SPIE International Symposium on Medical Imaging. The poster was presented by Ph.D. students Narges Afsham and Mohammad Najafi, with Professors Purang Abolmaesumi and Robert Rohling. Their research, "Out-of-plane motion estimation based on a Rician-Inverse Gaussian model of […]