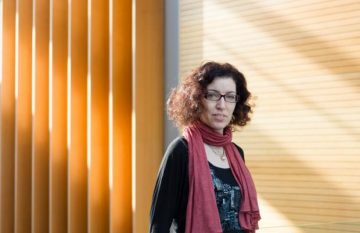 Professor Julia Rubin has just joined the department of Electrical and Computer Engineering. She is coming to us from MIT where she was a Postdoctoral Researcher. She also spent more than 10 years in industry, working for a startup company and later for the IBM Research Lab in Israel.  Prof. Rubin is going to be drawing on all of this experience to contribute to ECE's undergraduate computer engineering program and continue her research with us.
"The software revolution will be (and probably already is) more disruptive than the industrial revolution. As a professor of software engineering, I am excited about the opportunities that lie ahead, in an incredible city where academia, industry, and the Canadian culture come together so beautifully."
Prof. Rubin will start teaching undergraduate and graduate courses next semester. She specializes in software security and data privacy, mobile application development, energy-efficient software, and collaborative development of reliable software.
Are you interested in working on these topics yourself? Prof. Rubin is actively looking for exceptional graduate students and Postdocs to fill out her research team.
If you see Julia in the hallways, please welcome her to UBC.
Find out more about Professor Rubin.