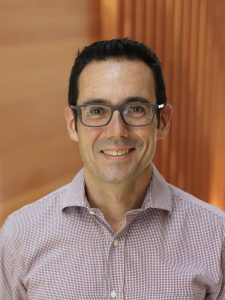 Professor; Canada Research Chair in Microfluidics and Sensing Technology
Electrical Engineering Diploma (TU Darmstadt, Germany), General Engineering Diploma (École Centrale de Lyon, France), PhD (California, USA)
Office: KAIS 3112
Phone: (604) 827-5907
Fax: (604) 822-2403
Email: boriss@ece.ubc.ca
Boris Stoeber is a Professor in the Department of Electrical and Computer Engineering and in the Department of Mechanical Engineering at UBC. Dr. Stoeber received his Electrical Engineering Diploma from the Technische Universität Darmstadt, Darmstadt, Germany, in 1998. He then received his General Engineering Diploma from the École Centrale de Lyon, Ecully, France, in 1998, and his PhD in mechanical engineering from the University of California, Berkeley, in 2002. From 2003 to 2005, he was a Postdoctoral Scientist in Chemical Engineering at the University of California, Berkeley.
Dr. Stoeber's research interests include sensing technology, biomedical microdevices, micro-optical devices, microflow control strategies, flow physics of complex microflows, and fabrication techniques for microelectromechanical structures.
---
Research Interests
Microelectromechanical systems (MEMS), microfluidics, sensor technology, integrated microsystems for biomedical applications and for environmental control.
Research Areas
---
Research Group
---
Teaching
ELEC 462 – Sensors and Actuators in Microsystems
Topics in Electrical and Computer Engineering I – MCROSEN MCHGRPH
---