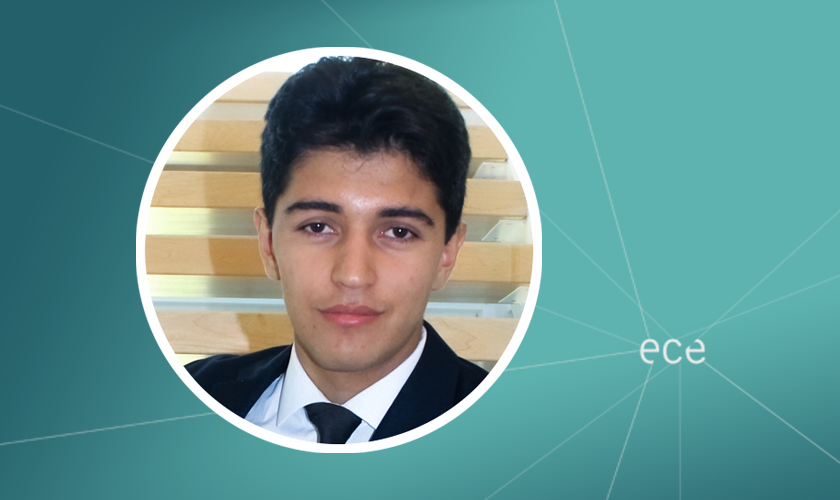 "Striking the right balance between the social and technological is what has given our app a competitive edge time and time again…"
Parsa Riahi is a senior undergraduate student in Computer Engineering at UBC, working on Machine Learning Research at Huawei. When not busy with studying or his co-op placement, he is hard at work developing a new startup that he hopes will revolutionize UBC's social life and revitalize Vancouver's restaurants.
Parsa Riahi is the Chief Technology Officer at Dyne, an app that has already accumulated hundreds of users. Dyne ranks as one of UBC's top 10 ventures, and has entered the top 7% of 30000 companies who applied for Y-combinator. In this interview, Parsa discusses the ups and downs of startup development, his hopes for Dyne, and how his time at ECE shaped this initiative.
1. What does Dyne do?
As a UBC student, I always faced challenges staying connected with friends when our course schedules diverged. With Dyne, we combat isolation by connecting people over food. We have an app that uses map-based features such as radar to provide restaurant recommendations, shows real-time wait times, and suggest friend's profiles- which allows users to meet up at a restaurant in just 5 clicks.
2. What has the process of developing Dyne been like? What is your role in this process?
The Agile development cycle at Dyne is, simply put, a rollercoaster. There are great highs in creating new features, deep lows in debugging and testing, cyclic loops of finding user issue after issue and designing solutions for them, and there are many times when things feel upside down. Despite all these challenges, I love the ride.
Once we understood our user base, it was a long road to developing a final product, starting from UI/UX to system design to full-stack feature development to DevOps, and finally to deployment.
My own role in this process is all over the place. I work around 80-90 hours a week and I handle a little bit of everything right now, but I am also supported by a fantastic team of twelve other engineering and computer science students. After all, as a UBC startup targeting students, it only makes sense to have that perspective throughout our company.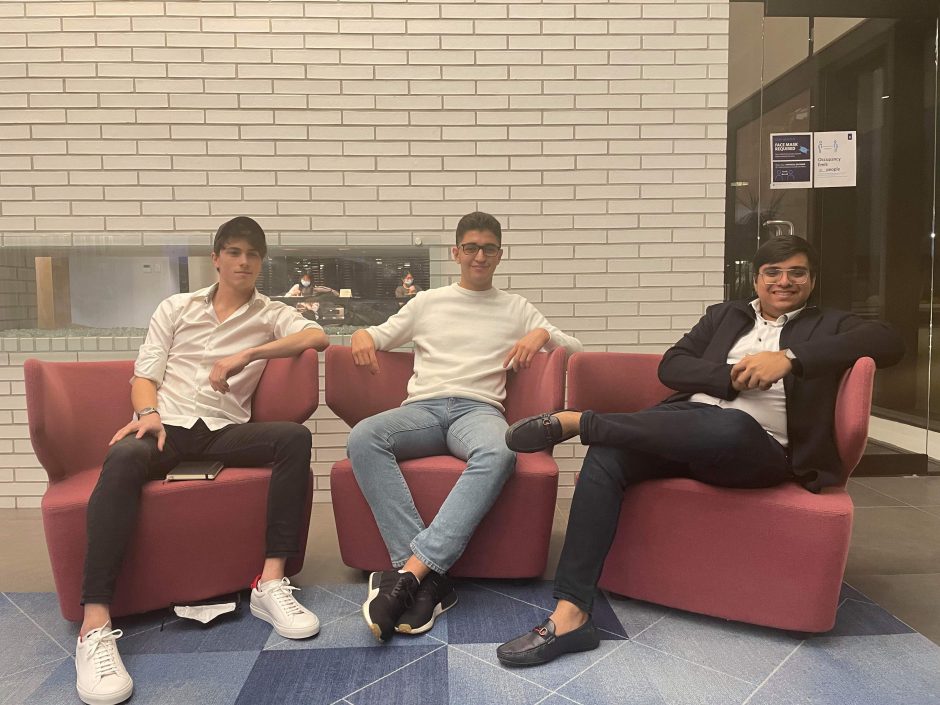 3. What was the most challenging part of developing the app?
One of the most challenging parts of leading a social startup is understanding your user base. As engineers, we are often overly focused on the tech and lose sight of our core audience. Striking the right balance is what has given Dyne a competitive edge time and again- we have gotten into the top ten ventures at UBC and into the top 7% of 30000 applicants at Y-combinator. Most of all, it has allowed us to create an incredible and disruptive mobile app for our users.
4. How has COVID-19 affected the development of Dyne?
COVID-19 initially hit Dyne hard. We were unable to have in-person meetups- the backbone of our app. But in the 16 months since life in public shut down, we have seen a surge in our following. We used this time to really listen to our users and develop the best product possible. While we hit many barriers along the way, we have found a new resilience that has ensured Dyne will be instrumental in helping restore social and restaurant life.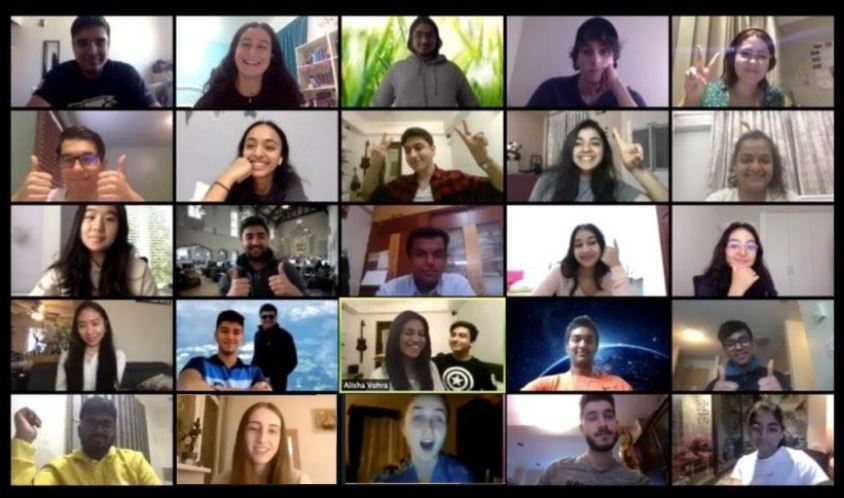 5. What have you learned?
I have learned a lot — mostly because I have failed a lot. Beyond all the various technologies and Agile methodologies I've picked up, this ability to fix failures quickly has been vital in ensuring we move fast and meet deadlines. Albeit, sometimes fast fixes become all-nighters, and some weeks you work over 100 hours- but still, you press on because you have a responsibility to your users, your team, and yourself to consistently deliver on your promises.
6. What did you enjoy the most about developing the app?
I am obsessed with the impact that Dyne can have for all UBC students. I love that we are connecting friends old and new. Our app has established hundreds of meetups in just the first few weeks of our launch, and we are now poised to help revitalize the restaurant economy.
7. How has this experience fit into your overall experience at ECE?
ECE has given me the foundation to think from a principles-first perspective, and from a software engineering viewpoint. It has given me access to not only my great team (many of whom are from ECE) but also many wise and interesting professors and mentors from the faculty and industry at large.
Specifically, Dyne's technical mentor and Lead SWE at Facebook's Oculus, Matt Keoshkerian, and my long-time mentor and friend, ECE Professor Shahriar Mirabbasi, have taught me how to think and expand my potential. For this, I will be forever indebted to them.
8. What are your hopes for the app in the future?
I hope this app becomes a part of interaction in the social landscape of UBC and all universities across North America. I know that we at Dyne will not stop until we see this through and I am truly excited to bring everyone on this journey with us.
Connect with Parsa on Linkedin.
---