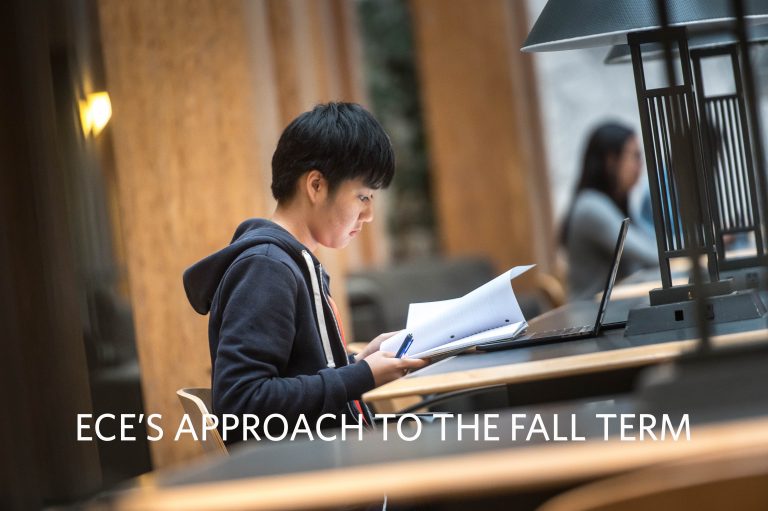 Dear ECE community,
Following guidelines from UBC and our provincial health leaders, we have decided that classes for the fall 2020 term will be delivered 100% online for the first term, with a full suite of course offerings. The department will be offering all its courses in a virtual format. The fall term will start as scheduled, and all classes will be offered, albeit some in a revised manner. You will be able to complete the entirety of the term from anywhere in the world. We are committed to ensuring you stay on track towards your degree despite these necessary adjustments.
Within ECE, an expert team of faculty members and staff have worked diligently since mid-March to make sure new and returning students will get a solid and high-quality teaching experience and remain engaged in both academic and non-academic settings. We recognize the importance of the hands-on experience you receive participating in ECE-related extracurriculars on campus, and we're looking into ways of providing students with a rich experience outside of the classroom as well. We hope to soon be able to share more concrete details regarding courses, registration, and extracurriculars, but for now, we will continue to work hard to shape the upcoming semester.
Be sure to stay connected with ECE and APSC through following our website and our various social media channels. We will provide regular updates, so that you can make informed decisions for next semester. If you have any further questions or wish to get in touch directly, feel free to contact us at help@ece.ubc.ca.
Steve Wilton
Department Head, Electrical and Computer Engineering