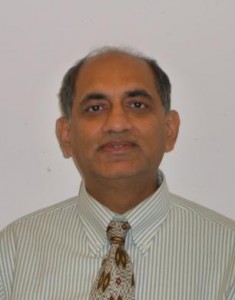 Adjunct Professor
M.Sc., Ph.D. (Saskatchewan) Phone: (604) 528-2784
Email: mukesh.nagpal@bchydro.com
Mukesh Nagpal received the Ph.D. and M.Sc. degrees in electrical engineering from the University of Saskatchewan, Canada in 1990 and 1986, respectively. Dr. Nagpal is a senior member of IEEE, IEEE-PES distinguish lecturer, part-time faculty at University of British Columbia, and registered member of Association of Professional Engineers and Geoscientists of British Columbia (BC), Canada.
Currently, he is a Principal Engineer/Manager with the Protection and Control Planning Group within BC Hydro Engineering. He has more than 21 years of experience in electrical consulting, utility research and power system protection. Dr. Nagpal has written about 40 technical papers on power system relaying or related topics. His presentation received "Best-of-Show" award at BC Hydro's 2007 P&C Telecom Annual Technical Conference. Last year, BC Hydro conferred him with a prestigious "Mentorship Award" for his commitment to training and development of new engineers within and outside the organization.
Teaching
Winter 2023
ELEC455 Power Systems Protection Sections
Analysis of disturbances, security of power systems, cascading and blackouts; role and impact of protection; transducers and measuring elements; protection of transmission and distribution systems; protection of generators, substation equipment, special protection systems and relays.
Research Interests