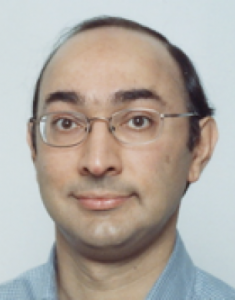 Sessional Lecturer
Email: sarbjits@ece.ubc.ca
Sarbjit Sarkaria holds a Ph.D. in Computer Science and has been teaching EECE 592 since 1994. His interests include Software Engineering, OOD/OOA, Ruby on Rails, Neural Networks, Image Processing and Artificial Intelligence. He has over 18 years experience in software engineering of complex distributed systems as used in air traffic control and telecommunications. Past employers include MacDonald Dettwiler & Associates, Nortel Networks and Motorola. Sarbjit is currently working at Nokia as a System Architect.
Teaching
Winter 2023
CPEN502 Architecture for Learning Systems Sections
Credit will only be given for one of CPEN 502 or EECE 592.
Research Interests
Machine Learning, Neural Networks and Reinforcement Learning