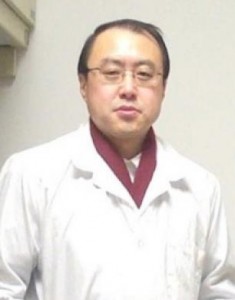 Adjunct Professor
Phone: (604) 952-4361
Email: terry@ece.ubc.ca
Terry Lee is an entrepreneurial engineer and industrial expert in RF/microwave technologies, product designs and business development. He was the founder of TRL Microwave Technology Inc. and co-founder of Smart Sensors Technologies Wireless Inc., a reputable microwave design house and a leading wireless tire pressure monitoring system manufacturer respectively. He holds a Bachelor of Science degree in Electrical Engineering from the University of Waterloo. He has served the president of Association of Korean-Canadian Scientists & Engineers in BC, expert panel reviewer for Canada-California Strategic Innovation Program, and key speaker, section chair and lecturer in several international conferences and seminars. He is a member of expert reviewer panel for Canadian university projects under the National Sciences and Engineering Research Council of Canada.
Teaching
Winter 2023
ELEC494 Biomedical Engineering Capstone Design Project Sections
Design, analysis, and implementation of solutions in response to a real world biomedical engineering problem, provided by industry, research laboratories, or other suitable entities. Includes coverage of topics such as project management.
Winter 2023
No ELEC course(s) were found for W2023 term.
Winter 2023
No CPEN course(s) were found for W2023 term.
Research Interests
RF/microwave/millimeter wave components and systems design
Industrial wireless product design and manufacturing
Microelectronics, Hybrid microwave integrated circuits, Monolithic microwave integrated circuits design, processes and applications