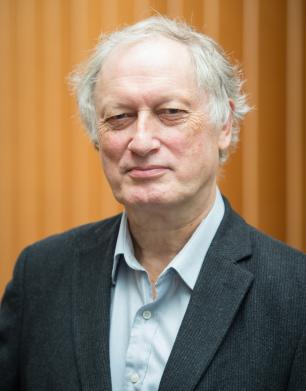 Professor
BSc and MSc (London), PhD (Toronto), P.Eng
Office: KAIS 3043
Phone: (604) 822-6660
Email: wgd@ece.ubc.ca
William Dunford is a Professor in the Electrical and Computer Engineering Department at UBC. He earned both his BSc in electrical engineering and his MSc in machines and power systems from Imperial College at the University of London. Dr. Dunford completed his PhD at the University of Toronto in 1982 in power electronics. He has also spent some years teaching at both universities.
Dr. Dunford's interests are in power conversion, ranging from utility to microelectronic applications. He has been involved with several photovoltaic applications, from water pumping to utility interfaces, and was an advisor for the UBC Solar Car Club. His present focus is in the energy efficiency and smart grid area. Dr. Dunford is actively involved with various local companies, particularly in power quality and energy management applications.
Dr. Dunford has also worked in the Middle East as a field engineer for Schlumberger. During sabbatical leaves he has worked on a mining locomotive control at the Rand Afrikaans University Johannesburg, a bearingless induction motor system at COPPE Rio de Janeiro and a battery modelling project at Alcatel Espace, Toulouse.
---
Research Interests
Power electronics, power supplies, motor controls, energy management.
---
Research Area
---
Research Group
---
Teaching
ELEC 342 – Electro-Mechanical Energy Conversion and Transmission
ELEC 344 – Applied Electronics and Electromechanics
ELEC 352 – Electric Energy Systems
ELEC 493 – Nanotechnology and Microsystems Capstone Design Project
CPEN/ELEC 499 – Undergraduate Thesis
EECE 559 – Energy Storage Systems
EECE 597 – Engineering Report
---