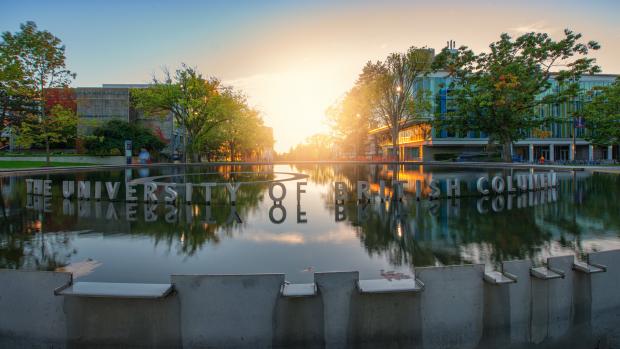 Four research projects led by UBC Electrical and Computer Engineering researchers have collectively been awarded over $1.85 million in Alliance grants from the Natural Sciences and Engineering Research Council of Canada's (NSERC), the Government of Canada announced today.
Launched in April 2019, the Alliance grants program aims to "generate new knowledge and accelerate the application of research results to create benefits for Canada" by supporting research projects led by "strong, complementary, collaborative teams" of university researchers and partner organizations from the private, public or not-for-profit sectors. By doing so, the program also aims to "contribute to Canada's long-term competitiveness; support public policy; and train new researchers in areas that are important to Canada and to the partner organizations."
"Our Government remains committed to supporting Canada's researchers as part of our vision for science," said the Honourable François-Philippe Champagne, Minister of Innovation, Science and Industry. "With the Alliance grants program, our government is helping to bring together the full range of Canada's expertise across sectors and enabling the development of new opportunities that will help turn promising research into real benefits for Canadians."
Twenty-seven UBC projects have been awarded a total of $6.6 million in Alliance grant funding from NSERC between April 2019 and December 31, 2020. For a full list of these projects, please see the announcement on the UBC Research + Innovation website.
The UBC Electrical and Computer Engineering-led projects are:
Purang Abolmaesumi
Next-generation of non-destructive testing of composites using advanced ultrasound imaging
Partner: Boeing Company
NSERC Funding: $41,904
Christine Chen
Integrated Design and Operation of Efficient and Resilient Shipboard Electric Power Systems
Partner: ABB Inc., Canadian Coast Guard, Corvus Energy Ltd., Royal Canadian Navy, Vard Electro Canada, Vard Marine Inc.
NSERC Funding: $813,334
Andre Ivanov
ML-Based Techniques for Physical Design Automation of SoCs
Partner: Huawei Technologies Canada Co., Ltd.
NSERC Funding: $90,000
Peyman Servati
Green roll-to-roll manufacturing of low-cost, high-performance large-area flexible electronics
Partner: TF Massif
NSERC Funding: $908,820