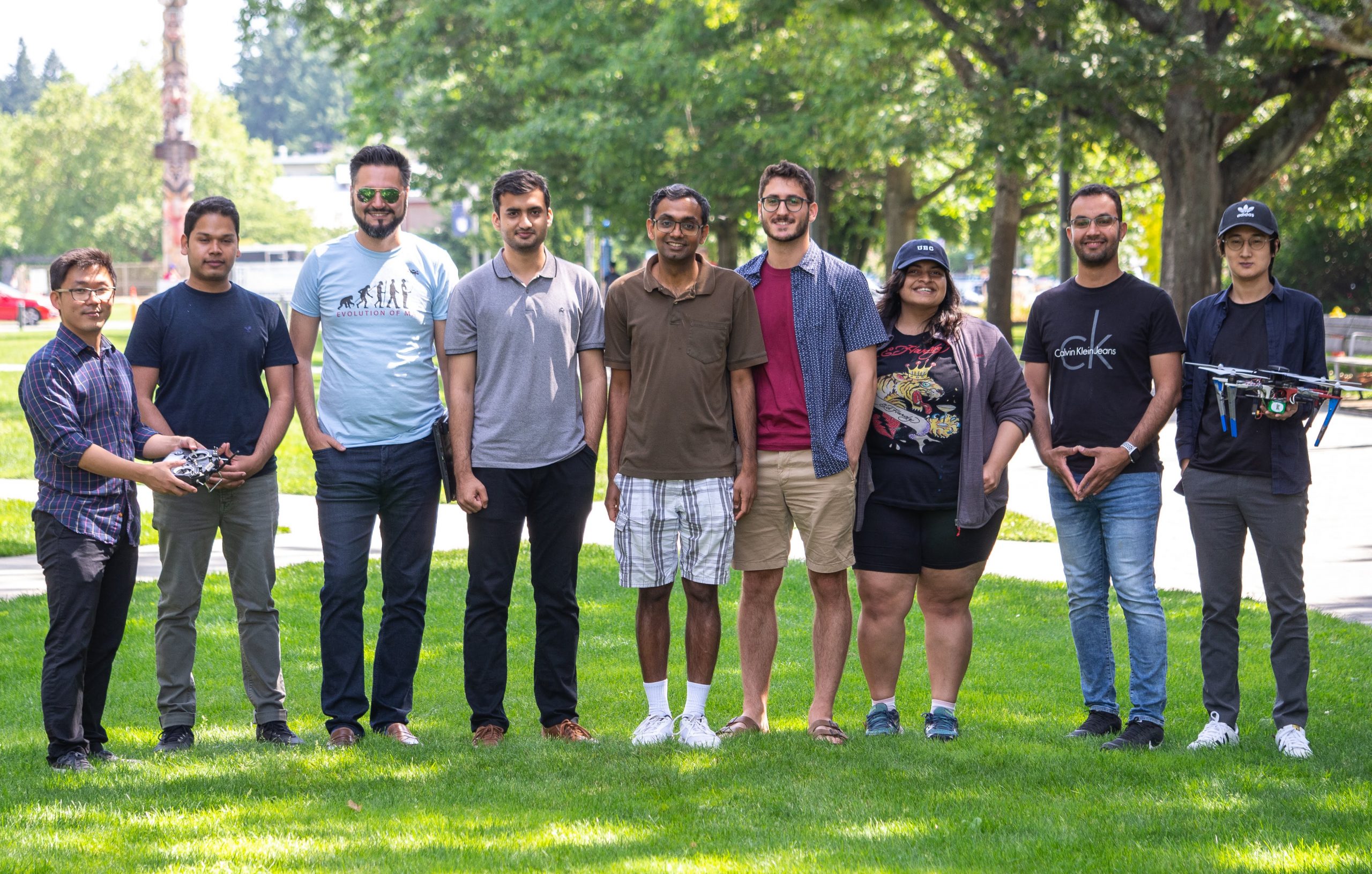 ECE professor Dr. Karthik Pattabiraman is the recipient of the 2020 Killam Award for Excellence in Mentoring in the mid-career category. The award recognizes outstanding mentorship of numerous graduate students over many years. Recipients show outstanding ability to foster the intellectual, professional, and personal development of graduate students, as well as activities that go beyond excellent research supervision, including personal development and service to the scholarly community.
Dr. Pattabiraman's students describe him as a great coach, mentor, and supporter of their work. While all doctoral advisors are expected to teach their students how to properly conduct research, Dr. Pattabiraman never does so in a way that spoon-feeds his students. He spares no effort to cultivate his students' potential and help bring that out. According to his mentees, he is always ready to ask the right questions and listen, showing both patience and understanding. Dr. Pattabiraman makes conscious efforts to foster a culture of respect and friendship between himself and his students, and between the students themselves. He understands the ability, passions, personality, career plan of each student, and what makes them motivated and productive. As a result, his excellent mentorship not only inspires his students to complete their degrees, but it also helps them to begin their career both in and outside of academia.
According to Prof. Pattabiraman, this award has a special place in his heart as he considers mentoring to be the aspect of his job he enjoys the most. He says of mentoring, "To me, this is the most valuable part of being a faculty member, and I am truly fortunate to be in a position to make a difference in my students' lives. I especially value the lasting relationships that I have built with most of my students long after they graduate from UBC, and blossom in their careers." Many of his former students have also detailed in their letters how his mentoring has had a significant influence on their lives, and allowed them to excel in their chosen careers.
Professor Pattabiraman received his master's degree from the University of Illinois at Urbana-Champaign (UIUC) in 2004, and his PhD in 2009. He has been at UBC since 2010, and is currently a Professor in the Department of Electrical and Computer Engineering. He also received a UBC Killam Faculty Research Fellowship in 2016, and a UBC Killam Faculty Research Prize in 2018, among other awards. His research interests are in dependable and secure computing, and software systems. He has graduated a total of 8 PhD and 20 Master's students, and is currently supervising 7 graduate students at UBC. His students have all gone on to successful positions in both academia and industry, and they have many won prestigious awards for their research such as the William C. Carter dissertation award, the ACM SIGHPC distinguished dissertation award (honorable mention), and the SPEC Kaivalya Dixit distinguished dissertation award.
For a full list of recipients of the Killam Awards for Excellence in Mentoring, please visit UBC Graduate and Postdoctoral Studies – Killam Mentoring Citations