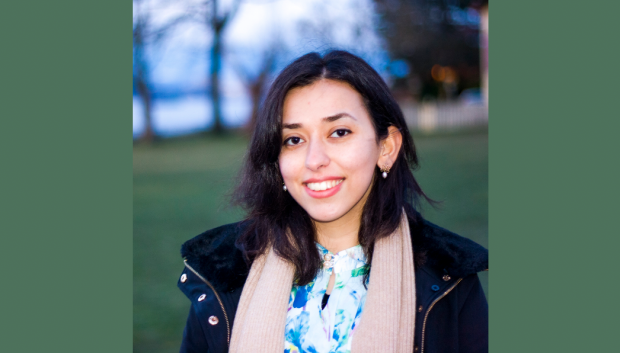 Sara Hosseinirad, a second-year doctoral candidate currently researching an automated closed-loop system of anesthesia, is the recipient of the Vanier Canada Graduate Scholarship.
Sara's research aims to automate the entire anesthesia process. "The closed-loop anesthesia control has been proven to outperform manual control; however, some technological developments are missing. One of them is the lack of an integrative system that includes the impacts of changes in anesthesia, fluid, cardiac output, etc. on each other." Sara breaks her solution into two steps. "In the first step, we will design a new depth of hypnosis and analgesia control system and its associated safety system based on a novel, universal pharmacokinetic model of propofol and remifentanil, known as Eleveld model. In the second step, we will investigate multivariable control of the many aspects of anesthesia beyond the depth of hypnosis and analgesia, e.g., cardiac output, arterial pressure, temperature, etc." She is supervised by Guy A. Dumont and Maryam Kamgarpour.
The research Sara is conducting is a breakthrough in the field of anesthesiology. It would allow the entire anesthesia process to run automatically. This automation would allow anesthesiologists to run several operating rooms simultaneously, all while maintaining a high standard of quality. This is very beneficial for less-equipped hospitals, where there are a lower number of anesthesiology specialties as less anesthesiologist are required. "This research will reduce the post-operation complications by administering just enough anesthetic drugs during surgical operations."
The Vanier Canada Graduate Scholarship is a prestigious award valued at $50,000 for up to three years. The award was founded in 2008 to attract world-class doctoral students to Canada and establish Canada as a global center in research and higher learning. Recipients require both leadership skills and a high standard of scholarly achievement. Sara was the only recipient from the Electrical and Computer Engineering Department at UBC.
Being the recipient of this award is a great honor and gives Sara well deserved and valuable recognition for all her hard work. She believes it "will open doors of opportunity as a Ph.D. student" and is the beginning of her research path. She says her "future success depends on keeping the momentum going."
Congratulations Sara on your great achievement!
You can learn more about the Vanier Canada Graduate Scholarship here.