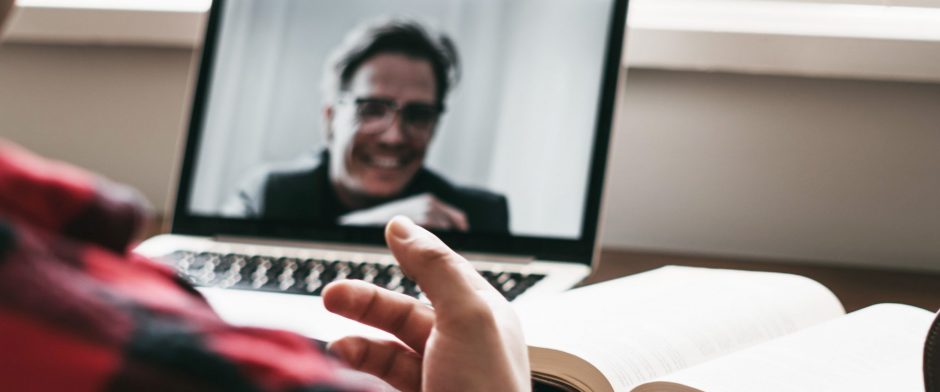 Ten Thousand Coffees is a networking platform where students can seek out career advice and mentorship regarding their program of study. How does it work? A student who is interested can sign up and search the online tool for ECE alumni or current graduate students who match their interests. If a connection is made, the student and the alumni/grad student mentor can connect for advice over "virtual coffee" either by phone or online. Alumni are also encouraged to use the platform themselves for networking with others whose experiences might interest them, including faculty, staff and other fellow alumni.
Mentors can be contacted for various forms of career conversations. Mentors will receive an email notification to their preferred address when a student contacts them through the platform, and mentors can choose the type of support they are able and willing to provide. Types of assistance may include:
– Industry and job market insights
– Graduate program insights
– Industry and job market insights
– Informal review of resumes, cover letters and online profile
– Career advice
– Informational interviews
– Networking strategies
How much of a time commitment is required?

The mentorship provided is informal and may be on a one-time or ongoing basis. How much a mentor engages, and with whom, is their choice. If mentors find themselves with too many requests at once, they can direct alumni and students to seek another mentor.

Benefits of mentoring
• Improve your communication and leadership skills
• Expand your professional network
• Gain new perspectives on your career
• Give back to your industry and the UBC community
• Be inspired by young people
Questions about being a mentor? Email Christine Lee, Assoc. Director, Alumni Engagement, Arts, at christine.lee@ubc.ca
INFORMATION ON THIS PAGE HAS BEEN SOURCED FROM ALUMNIUBC
---
Follow these steps to join the UBC Hub of Ten Thousand Coffees:
1. Create a free profile on the UBC Hub of Ten Thousand Coffees (make sure you sign up with an email address you check regularly). Click here to begin creating your profile.
2. For your profile in the Basic Information section, please ensure you indicate your degree (BASc, MASc, MEng, PhD) in "School Program" and "UBC ECE" in "School" (see screenshot below). You can also specify CPEN or ELEC after your degree, such as "BASc – CPEN". There is an "Autofill with LinkedIn" option to upload your details directly from your LinkedIn profile.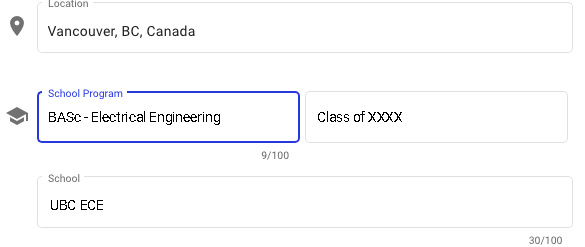 3. For the UBC Hub Section, when it asks "Select what you'd like to share," check Providing Mentorship, then select from the list of other types of support you are able to provide to students. See screenshot below.
4. Under "Interactions" checking the second box will allow the platform to send you a suggested connection monthly. You can disable this option.
Note: Once inquiries and introductions are made, both parties will be free to manage these connections in whatever way suits their needs (through Skype, Zoom, FaceTime, Google Hangout, or other communications channels). UBC does not screen the individuals who have joined The UBC Hub.
For further help with navigating the Ten Thousand Coffees platform, click here.
Questions? Email Christine Lee, Assoc. Director, Alumni Engagement, Arts, at christine.lee@ubc.ca