Archives by date
You are browsing the site archives by date.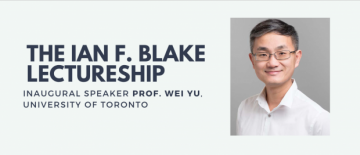 ECE is pleased to announce two talks by Prof. Wei Yu, the inaugural speaker for the Ian F. Blake Lectureship, on Friday February 21, 2020.
Rabab Ward has been elected a Foreign Member of the United States' National Academy of Engineering (NAE) for her "innovative applications of signal processing to industrial and bioengineering problems."
ECE Professor Dr. Ali Mesbah received the 2019 UBC Killam Research Prize in the Junior Category, which recognizes outstanding research and scholarly contributions.